---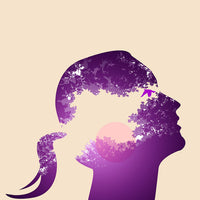 Track Description
"Meet Your Soul" is a royalty-free meditation music piece that meets the requirements for giving you that ambient to find yourself, and de-clutter and balance your mind. This is the track you need if you're looking for a subtle sense of mindfulness, uprising, and connection to here and now. Use it in both your personal practice and as background music at home to charge it with a calming and neutral vibe.
Its flow is steady in the range and amplitude of notes of the instruments, as well as in the mood it transmits, with no intense changes. This setting helps bring focus and connect to your purpose, leaving behind the noises and distractions from the mind for a long time, like for when you're doing any job or activity that requires focus, this royalty-free relaxing music will contain you until you finish. Your live guided meditations could extend as you wish thanks to this steady flow.
➤ Learn more about the characteristics, instruments, and application of the track here.
Track Length

Long version:

 

69 minutes 19 seconds
Short version: 10 minutes 19 seconds
What is included in the download?
We know that most meditation projects require long pieces of music. So for your convenience, each track comes in 2 versions – long and short. They are named accordingly, and you are welcome to use both for your projects.
Audio Format
All the audio files are 192kbps MP3 format. Please note that these audio files are compressed into zip files to ensure secure and complete download delivery. After downloading, simply double-click the zip file to open it and reveal the MP3 files inside.
License Type
Royalty-free license. For more information on terms of use, refer to our licensing agreement.
meditationmusiclibrary.com is owned and operated by MUSIC OF WISDOM
Customer satisfaction is our priority.