---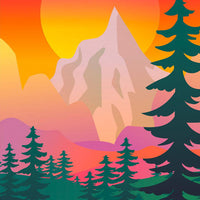 *

Paradise Of Souls

 bundle is available now.

 

BUY HERE
Track Description
Do you want to feel relaxed and like you are in heaven (or bring that sensation to your audience/students)? Or are you in need of improving communication and listening skills, or understanding yourself better? Then this beautiful track is the one. "Paradise of Souls, Part 1" is royalty-free relaxing music that fits perfectly for any mindful practice or moment of introspection.

This track will connect listener(s) to higher realms of consciousness, with its angelic voices helping to clear the mind and enlighten you with ideas from the heights as you hear them, leaving a lasting effect after the session. Its long version will guide the listener to find hidden truths within and develop better communication.
➤ Learn more about the characteristics, instruments, and application of the track here.
Track Length

Long version:

 

63 minutes 22 seconds
Short version: 7 minutes 22 seconds
What is included in the download?
We know that most meditation projects require long pieces of music. So for your convenience, each track comes in 2 versions – long and short. They are named accordingly, and you are welcome to use both for your projects.
Audio Format
All the audio files are 192kbps MP3 format. Please note that these audio files are compressed into zip files to ensure secure and complete download delivery. After downloading, simply double-click the zip file to open it and reveal the MP3 files inside.
License Type
Royalty-free license. For more information on terms of use, refer to our licensing agreement.
meditationmusiclibrary.com is owned and operated by MUSIC OF WISDOM
Customer satisfaction is our priority.