---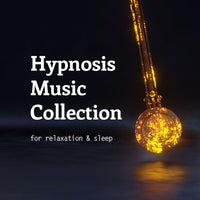 Sale
Bundle Description
Our Royalty-Free Hypnosis Music Collection features a blend of subtle rhythms, calming tones, and ambient soundscapes, all expertly designed to guide listeners into the realm of hypnosis. These meticulously composed music pieces can assist in the transition to the optimal brainwave states for heightened suggestibility and relaxation.
Whether you're a practitioner, content creator, meditation and yoga teacher or simply seeking personal serenity, this collection offers a versatile array of tracks that can be seamlessly integrated into various projects and contexts.
The bundle includes 6 premium quality hypnosis music compositions. You can listen and learn more about each track using the links below.
What is included in the download?
The bundle includes the following music tracks:
Audio Format
All the audio files are 192kbps MP3 format. Please note that these audio files are compressed into zip files to ensure secure and complete download delivery. After downloading, simply double-click the zip file to open it and reveal the MP3 files inside.
License Type
Royalty-free license. For more information on terms of use, refer to our licensing agreement.
meditationmusiclibrary.com is owned and operated by MUSIC OF WISDOM
Customer satisfaction is our priority.