---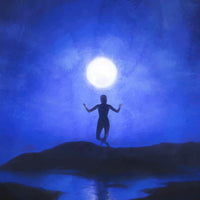 * 

Walk Like a Zen

 bundle is now available (Save 30%).
BUY HERE
Track Description
"Walk Like a Zen" is a high-energy modern meditation music track that can help you to raise your vibration, activate your chakras, and boost your positive energy level.
This music is best to be used for walking and active meditation, power yoga, and Kundalini practices.
This active yet spiritual music with the use of shamanic and hang drum rhythms create a state of harmonious flow that allows you to integrate your mind, body, and spirit. You will experience relaxation, healing, and a sense of being grounded in the present moment.
Track Length

Long version:

 

63 minutes 43 seconds
Short version: 9 minutes 43 seconds
What is included in the download?
We know that most meditation projects require long pieces of music. So for your convenience, each track comes in 2 versions – long and short. They are named accordingly, and you are welcome to use both for your projects.
Audio Format
All the audio files are 192kbps MP3 format. Please note that these audio files are compressed into zip files to ensure secure and complete download delivery. After downloading, simply double-click the zip file to open it and reveal the MP3 files inside.
License Type
Royalty-free license. For more information on terms of use, refer to our licensing agreement.
meditationmusiclibrary.com is owned and operated by MUSIC OF WISDOM
Customer satisfaction is our priority.